LimeBlog
Projects For January
Posted 4th January 2014 by Saffron
Lime Decorators will be working on various interior and exterior painting and decorating projects in Leicester and Leicestershire at
Coleorton,
Ravenstone, Syston and Coalville.
Festive Cheer
Posted 24th December 2013 by Lee
Lime wishes all its valued clients a very Merry Christmas and a happy New Year.
Client Testimonials
Posted 22nd November 2013 by Lee
Lime Decorators wish to thank all our clients for their valued custom this year. We would also like to express our gratitude to those who have taken the time to write to us with their thanks and comments regarding our workmanship. Your testimonials are much appreciated and we will be adding more of your comments to the blog soon.
Current Projects for Lime
Posted 9th September 2013 by Lee
Lime is currently completing the external decoration of a listed, oak framed, 16th century farmhouse in Warwickshire. We are also decorating the interior of offices in Ashby de la Zouch and a new barn conversion in Newtown Linford Leicester.
Projects Photographs

Posted 13th August 2013 by Webmaster
Photographs of our latest summer projects will be available soon. Why not subscribe to our RSS feed? This will enable your browser to detect updated content in the Lime Blog, Masterclass or Portfolio and alert you with a browser bookmark when it is available. For further details please see the Lime RSS feed page.
Exterior Summer Projects

Posted 29th July 2013 by Lee
Summer is always a busy time for exterior painting and decorating projects, and this year has been no exception for Lime Decorators. Some of our current projects include restoring the orangery of a large Victorian house, repairing and painting period doors and windows, renovating Georgian sash windows and carrying out exterior maintenance schedules for long standing clients. Lime will also be carrying out timber repairs and exterior decoration to commercial premises in Ashby-de-la-Zouch and Coalville, Leicestershire.
Painting and Decorating Projects - Summer 2013

Posted 10th June 2013 by Saffron
Lime Decorators will be working on various interior and exterior painting and decorating projects this summer. These include projects in Stoneygate, Syston and Markfield in Leicester as well as in the surrounding Leicestershire villages of Ashby, Ravenstone, Swannington and Swepstone.
Restoring A Vintage Window Seat




Posted 30th May 2013 by WebMaster


Furniture in a vintage period property is often irreplacable. Lime can help repair, restore and maintain your furniture to keep it in perfect condition for many years to come. A recent Lime project involved restoring a unique window seat in a Grade II listed former coach house and inn (dated 1475) in Leicestershire. The seat was previously painted with various coats of different colours over many years and was rotten in places. Further information on this project is available in the Lime Furniture section of our website.

LimeMasterclass - Resolving Cosmetic Ceiling Problems



Posted 29th May 2013 by WebMaster

Lime is frequently involved in the repair and redecoration of problematic ceilings. Many clients believe that the only solution is to remove the problem ceiling and then employ a plasterer to re-board and skim. However, depending on the specific problem, there are often various solutions. A skilled painter and decorator should be able to offer you professional advice before carrying out any work. Read More...

Website Update is now Live!

Posted 29th May 2013 by WebMaster

The Lime website now has a new look. Fonts and palette reflect the current trend for heritage in decorating and design.

Projects For April
Posted 8th April 2013 by Saffron
Lime Decorators will be working on various interior and exterior painting and decorating projects in Leicester and Leicestershire including Woodhouse Eaves, Newtown Linford, Packington and Ashby de-la-Zouch.
Client Testimonials

Posted 3rd April 2013 by Saffron
"Many many thanks for doing such a superb job!"
"Many thanks for an excellent job on both the inside and the outside of the house. Your work is well admired by everybody who visits and passes by - but I'm sure you're well used to such praise by now."
For more of our latest client testiminals Read More...
New Interior Photographs



Posted 26th March 2013 by WebMaster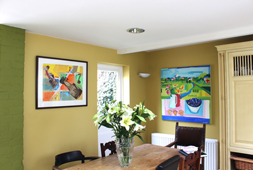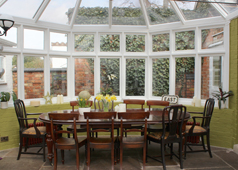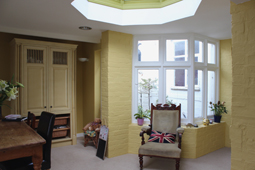 Pinterest

Posted 26th March 2013 by WebMaster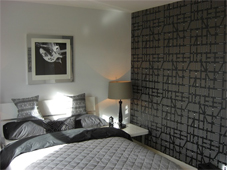 Pinterest.com/limedecorators is a pinboard-style photo sharing website that allows Lime to create and manage theme-based image collections and host media. Our users can browse our image boards, 're-pin' images to their own pinboards, or 'like' our photos.
The Importance of Exterior Painting and Maintenance
Posted 24th February 2013 by Lee
If your external painting was carried out incorrectly, the wrong choice of paint or materials was made, or you have left it too long and not maintained your property it could become beyond repair in the future. Poorly maintained woodwork will become rotten and potentially leads to either extensive repairs or costly replacements. Unfortunately Lime Decorators see this problem all too often. However, having your property expertly repaired or painted with the very best materials and keeping up with the maintenance avoids this risk.

Lime can successfully address such issues and has saved customers considerable expense with their exterior painting and repairs. If you live in the Leicester, Leicestershire, Derbyshire or Nottinghamshire areas and are thinking of having the exterior of your property painted or repaired then Lime Decorators cannot express the importance of addressing issues sooner rather than later. Lime always offers free advice and estimates. Please take a look at our exterior repairs and painting projects in our gallery and master classes.
Being Brave with Colour

Posted 12th February 2013 by Saffron

Our clients are being very brave with colour choices this month. Bold colours are definitely in this Spring. Our most popular advice & requests recently have been Little Greene's Adventurer (7), Citrine (71), Bone China Blue (107) and French Grey (113). The results really do look stunning and certainly add the wow factor! Pictures added to the portfolio.



Projects for February
Posted 29th January 2013 by Lee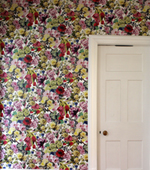 February is already a busy time for Lime Decorators. We will be working on various projects this month. These include the interior decoration of a hall, stairs and landing in Loughborough, wallpapering in Woodhouse Eaves Leicestershire and decorating a kitchen in Ticknall Derbyshire all with Farrow & Ball or Little Greene paint and papers.
Interiors UK Show
Posted 8th January 2013 by Saffron

Lime Decorators will be attending the Interiors UK show at the NEC Birmingham 20 - 23 January 2013. It is an opportunity to network and be inspired by the latest interior design ideas, wallcoverings, furniture, accessories, lighting, flooring and much more.
Current Projects
Posted 7th January 2013 by Lee
From mid January Lime Decorators will be working on various interior painting and decorating projects around the Leicester area including Kirby Muxloe, Coalville and Ashby De-La-Zouch.
Happy New Year

Posted 31st December 2012 by Saffron
The Lime team are looking forward to working with our clients in 2013.
Latest Project
Posted 28th December 2012 by Lee
Lime is currently in Syston Leicestershire completing the interior of a large Victorian property using Little Greene and Farrow and Ball paints as well as Designers Guild wallpapers. Pictures to follow soon on the gallery.
Festive Cheer
Posted 25th December 2012 by Lee
Lime wishes all its valued clients a very Merry Christmas and a happy New Year.
Website update - RSS feed now live!

Posted 11th September 2012 by WebMaster
Lime now has an RSS feed allowing users to quickly check for the latest additions to the Masterclass. Please see the Contact section for further details on how to grab the RSS feed for various browsers, or click on the rss logo to subscribe.
LimeMasterclass - A Guide to Choosing Paint Finishes
Posted 18th August 2012 by WebMaster
Due to recent advances in paint technology following EU environment legislation ( EU directive 2004/42/EC ) to reduce volatile organic compounds (VOC's) in paint, many people are confused about what paint is suitable for their decorating needs. Read More....

Website update is now live!

Posted 17th August 2012 by WebMaster
Take a look at the new Masterclass projects in the Masterclass section of the website. There will be a new Masterclass coming soon, at the request of a customer, "A guide to paint finishes". If you have any questions for Lime, why not use the Lime Twitter feed?

LimeMasterclass - Door Restoration
Posted 16th August 2012 by WebMaster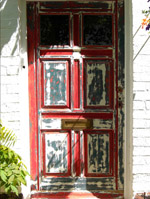 If your exterior doors seem to be beyond repair, this may not actually be the case. Lime has many years of experience with restoring, often irreplacable, period doors. This enables a property to retain its original appearance and integrity. Read More....







LimeMasterclass - Timber Repairs
Posted 16th August 2012 by WebMaster
If you think your exterior or interior woodwork is beyond repair, this may not necessarily be the case. Lime can offer a permanent solution which preserves the original timber allowing the authentic features and character to remain. It is cheaper than replacement too.
Read More....
Restoring oak window frames to original beauty
Posted 15th August 2012 by Lee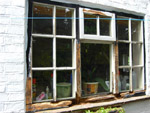 The oak window frames in a 15th Century listed cottage in Leicester were severely damaged by years of weathering and neglect. Instead of replacing these frames for a cost £2,750 per frame, Lime repaired them using a 2-part resin (that has a 10 year manufacturers guarantee). This allowed the property to keep its original windows, maintaining the aesthetic character.


The importance of dust extraction
Posted 12th July 2012 by Lee
As thorough preparation is always the key to a high quality professional finish it can inevitably lead to creating a messy, dusty environment. This easily spreads beyond the area being prepared and can contaminate other rooms in the property.

As well as making more cleaning necessary and affecting asthma and allergy sufferers, it can prolong the job. In many cases it will affect the final paintwork leading to a less professional finish.

For these reasons Lime will always use a fine particle dust extraction system as part of its pre-paint preparation practise.
Looking for a painter decorator in Coalville Leicester or Leicestershire?
Posted 5th May by Saffron
How do you know a good painter and decorator from a bad one? Here are a few common sense tips to help you choose wisely.

The first most obvious thing you should look out for is their van. If their van has paint splashes over the rear bumper, doors and the van just looks generally dirty and uncared for, then your thoughts should be 'will they be clean and care for our property'. Do they sheet up and protect your carpets, valuables or blocked paved driveway?
A good painter and decorator should have good time keeping and let you know of any changes. Good painters and decorators should use high quality trade paints purchased from a trade outlet as these will offer the best protection and have an increased quality finish.

The whole point of getting a professional to do the job is that it is done professionally but it can work out very expensive if done incorrectly.

Try to get as many estimates as possible keeping in mind like for like specification and the use of quality materials. If an estimate is very cheap, question why this is so. The same would also apply to a very expensive estimate.

A good painter and decorator will have respect for your property as well as a standard of workmanship much better than you could achieve yourself. If you have any doubts whatsoever, either question it, or go with another painter and decorator.
LimeMasterclass - Restoring severely cracked plaster
Posted 19th February 2012 by Lee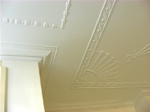 The cause of the problem. The cracks in this ceiling were mainly due to its age and it being the original victorian lath and plaster. This combined with movement of the building had resulted in the ceiling sagging in places and becoming severely cracked. Read More....



LimeRepair - Timber
Posted 30th January 2012 by WebMaster
Replacing rotten or damaged timbers in window frames, doors, fascias etc can be expensive and often unnecessary. Using 'Timbabuild' (a two part epoxy repair system) Lime can offer a permanent, strong and durable repair solution saving in both time and expensive carpentry fees. Read More....
Restoring severely cracked plaster
Posted on 29th January 2012 by WebMaster
New LimeMasterClass on restoring severely cracked plaster coming soon!
New Masterclass section of Website now available
Posted on 22nd January 2012 by WebMaster
The LimeMasterClass section will show walkthroughs of various Lime projects. Lime website administrators can gain access here.
Decorating in Syston, Leicestershire
Posted on 9th January 2012 by Saffron
Lime painting and decorating services are currently working in Syston Leicestershire restoring the interior of a large Victorian property. Pictures coming soon to the gallery.
Seasons Greetings
Posted on 31st December 2011 by Lee
On behalf of everyone at Lime may we wish everyone a safe and happy 2012.
New recommendation of Krud Kutter
Posted on 17th November 2011 by Lee
Lime is now using Krud Kutter as our multi purpose surface / pre-paint de greaser and cleaner. It is eco-friendly and safe for the environment.
Links to recommended products


Posted on 15th November 2011 by WebMaster
New links added, check the page regularly for our recommended partners and products.
Website update is now Live!


Posted on 6th November 2011 by WebMaster
Hello and welcome to the updated LimeDecorators.com. If you like the website, why not follow us live on Twitter?
Lime is a professional, reliable painting and decorating company. With over 30 years experience, Lime offers a high quality interior and exterior decoration, renovation and maintenance service.